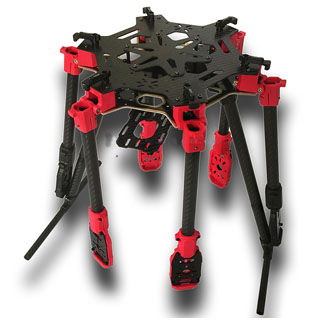 Product Introduction
6685166 MAX6 Umbrella Folding 6 Axis Hexacopter Frame Kit with Landing Gear for FPV LY685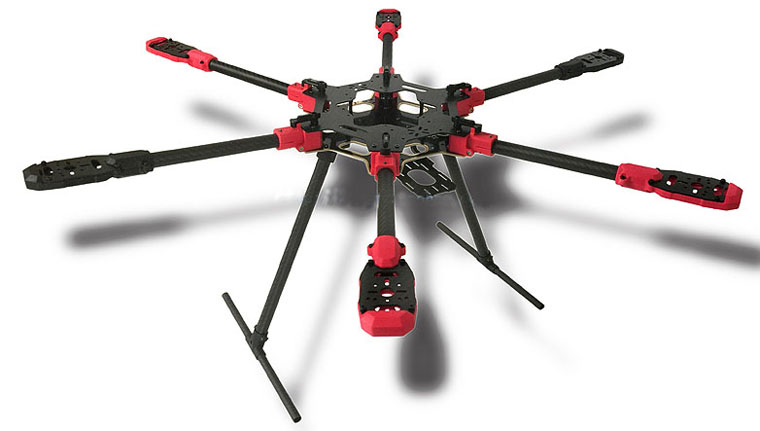 Features:
Foldable hexacopter frame.
Integrated PCB board, convenient to solder all wires and parts.
3 degree upward arm design, stable to fly.
With ESC and motor mount seat
With battery tray for hold battery, optional part, if need, just order battery board.
Multiple mounts for gimbal, 2 postions for GPS mounts.
Compatible with Torat electronic landing skid.
Comes with fixed land gear.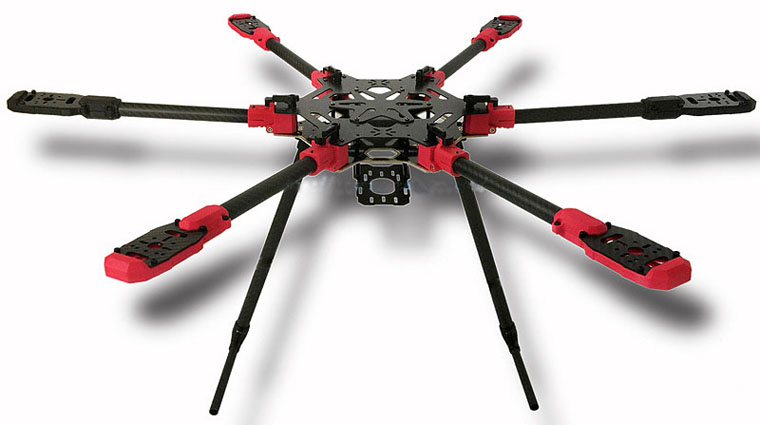 Specifications:
Size: 685mm
Carbon fibre tube size: 16mm diameter
Net Weight: 793g (indluding the landing gear and gimbal mounts)
Package Weight: 1200g
Package size: 22cm x 15xm x 10xm(8.66in x 5.91in x 3.94in)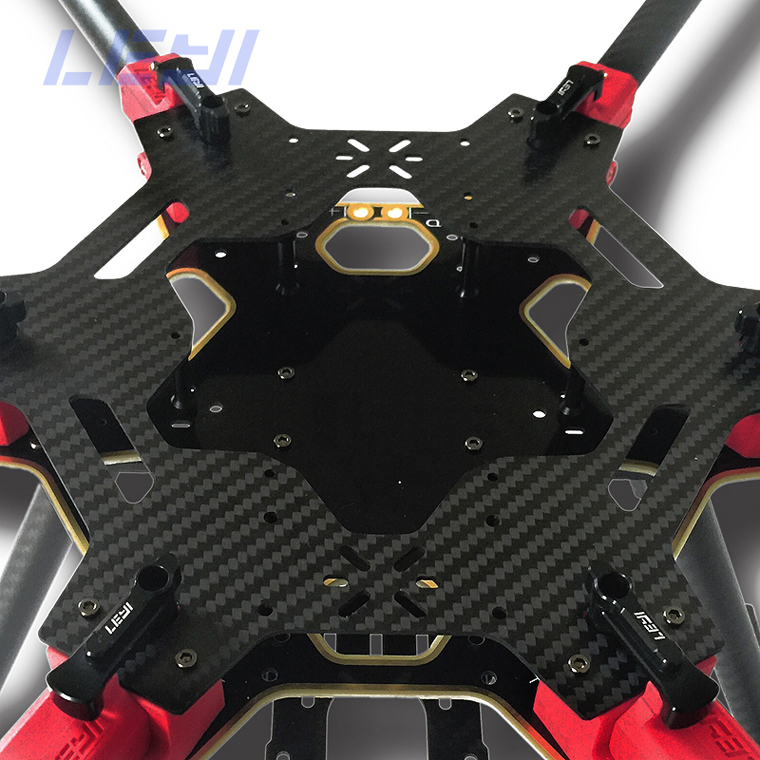 Recommend Settings
3510 motor with 12 inch propeller on 4S lipo battery
4008 motor with 13 inch propeller on 6S lipo battery


Parts included in the package:

- Leyi H685 foldable frame kit 1 set
- Fixed landing gear 1 set
- Gimbal loading kit 1 set
More Products