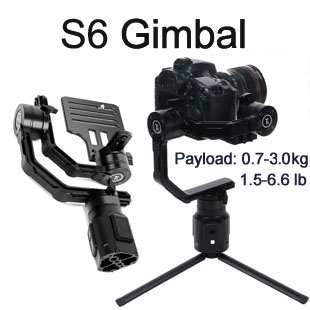 Product Introduction
7011566 S6 Gimbal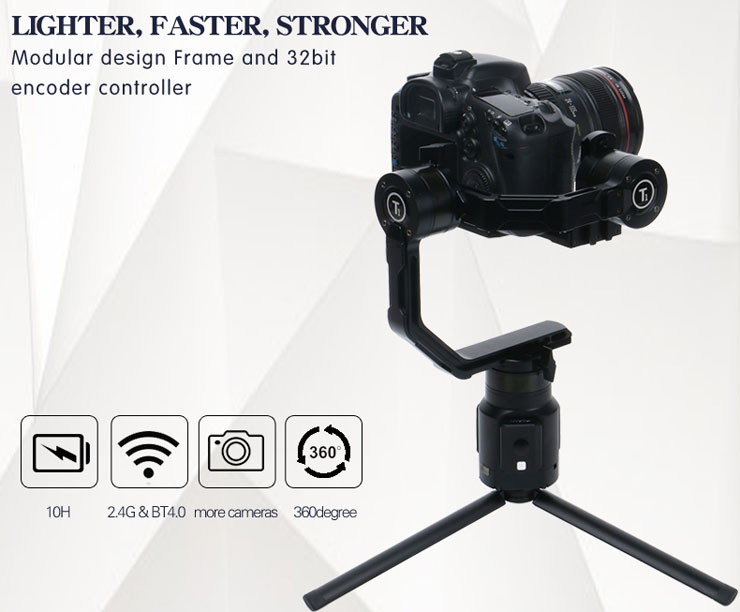 1. Lighter, faster, stronger,
Modular design Frame and 32bit encoder controller
2. The gimbal weight is just 1kg / 2.2lb, the payload can be 0.7-3kg / 1.5-6.6lb (camera with lens)
The newest design has a variety of advantages for solving the difficulties of photography.
3. There are 3PCS of 26350 lithium battery inside of the gimbal, 2000mAh capacity.
You can use the gimbal more than 10hours with full power.
4. 360°Rotation for all 3 axis, and the new motor with high-precision, lower cogging, without diastema. You can lock the 3 axis by hand.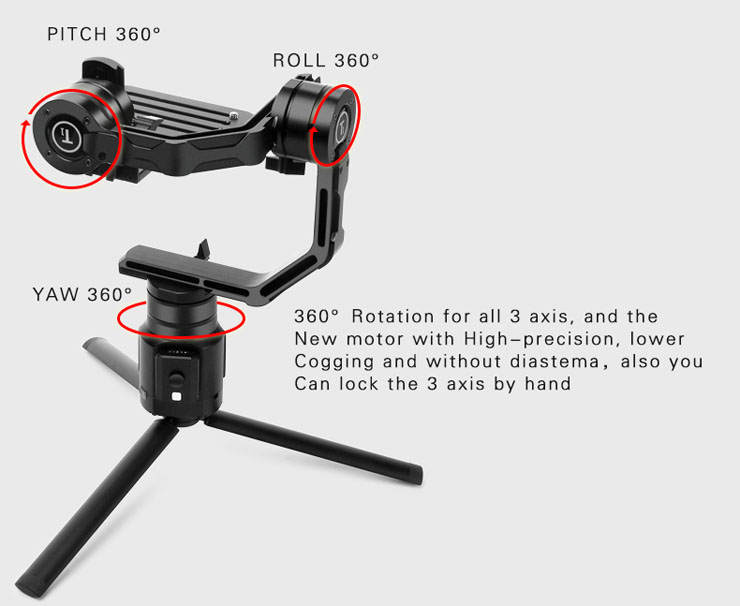 5. 4-direction joystick, dismountable Frame. It can be switched with single or dual handles.
6. Quick assemble structure design, Just need 20 seconds for assemble and adjustment, no need any extra tools.
7. The gimbal can be compatible with multiple devices, such as Tripod / Single handle / Dual handle / Rocker arm / Car / UAV, with M4, 1/4〃 & 3/8〃 holes at bottom.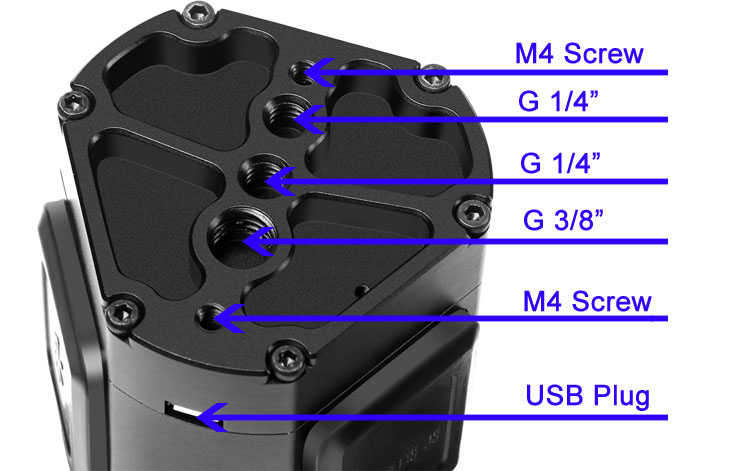 Specifications:
Gimbal Payload

0.7 - 3.0 kg / 1.5 - 6.6 lb
Working voltage

9 - 12.6 V

Average working current

150 mA
Battery capacity

2000mAh ( 3 x 26350 Battery )

Pitch rotation angle

360° continuous

Roll rotation angle

360° continuous

Yaw rotation angle

360° continuous

Working temperature

-10° ~ +60°

Working time

8 - 12 hours
Battery charging time

2 hours
Battery charging voltage

12.6V
Supported cameras

CANON: Rebel T6i / 5D4 / 5D3 / 5D2 / 6D / 60D / 7D / 70D
PANASONIC: LUMIX GH3 / GH4 / GH5; NIKON D600; LAICA M10
SONY: α7S /α7SII /α7R /α7RII /α99 / A6000 / A6300
BMD BMCC / BMPCC; FUJIFILM X-T2 / X-T20 / X-PRO2

Gimbal weight (w/o camera)

1.0 kg
Packing box size

35 x 23 x 11 cm
More Products