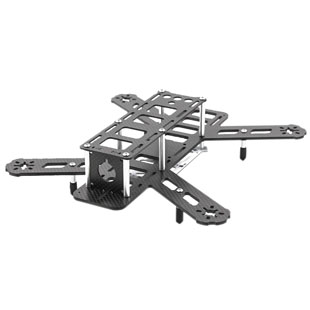 Product Introduction
QAV 250 Quadcopter Frame 250mm
This QAV 240 is built from high quality glass fiber.
The area for flight controller and FPV equipment is large and completely covered by a Flight Controller cover. There is a PCB board for connecting ESC, battery, LED, and etc.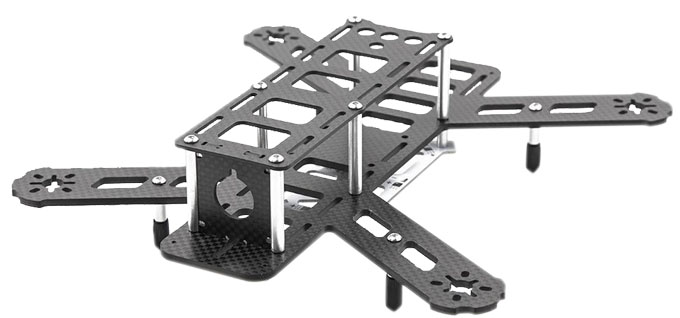 Features:
The special dismountable glass fiber frame.
Good mounting spaces.
Suitable for motor 1804, 1806, 2204, 2208 and other similar motors.  
Specs:
Width:240mm
Height:95mm
Weight:140g(without electronics)
Motor Mount Bolt Holes:12/16mm
Required:
4 x Motors 1804~2208
4 x 10~15 Amp ESC
4 x 5030~5045 Prop (2CW & 2CCW)
1 x Multi-Rotor Control Board (Recommend MG 22)
1 x 800~1300mAh 7.4~11.1V (2s or 3s) Lipoly battery
More Products